The 3 Common SEO Mistakes and How to Avoid Them
SEO Plays an Important role in ranking a website in search engines. In this post, you will learn the 3 common SEO mistakes and how to avoid them. So, you've got a brand-new website designed and you can't wait for it to go live. You have even considered reviewing Spectrum internet speeds and prices to make sure your internet-related business operations run well. Wait a minute. Have you thought of an SEO strategy to optimize it? Search engines are constantly improving their algorithms to provide higher SERP rankings to websites that carry valuable and related content. That makes it important to focus on the keywords and the content of your website to generate organic traffic that can convert into sales.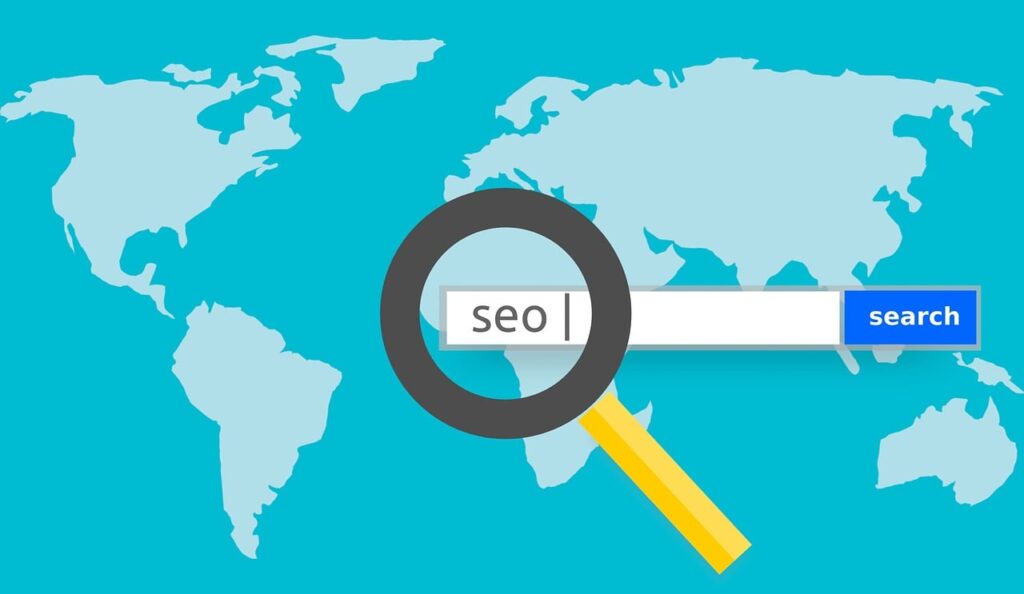 If your website is stuck on the second or third page of search engines, you would be missing out on a large audience. Here's the deal, even experienced marketers make some mistakes that cost you ranking on SERP. With a few alterations to your SEO strategy, you can overcome this hurdle and improve your position.  
#1: Keyword Issues
Keyword Stuffing
Quality over quantity is the rule to follow when keywords are concerned. As you already know search engines are becoming smarter with each passing day, it is not easy to rank higher by simply overloading your website content with the same keywords. If you make this mistake, your website can be permanently blocked or won't be visible in the results.
How to avoid:
Use distinctive words which are synonyms of the main keyword
Avoid adding keywords to every line and paragraph unnecessarily
Try to place keywords in the title, first paragraph, or Meta descriptions
Not Conducting Keyword Research
Another keyword issue is skipping the entire keyword research step. Think for a moment, without adequate knowledge of the trends, competitors, and common search inquiries, how can you select a good keyword?
To win a higher ranking, it is crucial to choose relevant keywords. Irrelevant ones won't do you any good. Keeping track of the existing trends is also important. A more trending word can earn you more clicks. Another thing to stress is the difficulty level of the keyword. It is always better to go for a word that is easy and commonly used by the target audience.
How to avoid:
Use keyword research tools like SEMrush, Growthbar, or Google Keyword Planner
Use Serpstat or Moz to evaluate the keyword difficulty level
#2: Ambiguous Meta Descriptions & Title Tags
Another fault that needs some consideration is assigning unclear title tags and meta descriptions.
Title Tags
Here are the most common page title errors:
Using the same title for each page
Using the website name in each title
Long page titles
Using the same title across all of your website pages is quite detrimental. It is imperative to give a different heading to each page because all pages carry different information. Furthermore, long page headings can look unappealing to the eyes.
How to avoid:
Limit titles to 160 characters
Make them relevant and attractive
Include keywords
Choose different titles for each page
Stick to the crisp and precise wording
Meta Descriptions
Sometimes, Meta descriptions are not paid much attention to. You should know that Meta descriptions appear on SERP and can affect your CTR (Click-Through Rate). Using the same ones across all pages is not the best thing to do as they might be considered irrelevant and vague.
How to avoid:
Use a unique and relevant Meta description for each page
It should accurately describe the page content
Make it as precise as possible usually within 160 characters
#3: No Blog Promotion
You must realize that blogs are important and writing them using the best keywords alone is not enough. You need to promote them. Nobody can reach them unless you make them visible. You can't expect to post a blog on your website and see it circulating across social media the next day without doing anything from your side.
For your content to reach the audience, you need to market it across your social media accounts but you need email subscribers, a large Facebook following, and loads of followers on Twitter to achieve this.
How to avoid:
Promote it through Facebook Ads
E-mail it to your subscribers
Add links to it to older posts
Get it published on an influential website and link it to your original post
Post it on all social media accounts
If you are a website owner making these errors, you should become cautious. These are huge blunders that could cost you ranking on SERP and subsequently your sales.