Knownhost: Best Hostgator Alternative
Are you looking for the best Hostgator alternative? If yes, then this post might help you out.
Hostgator is indeed a great and excellent web hosting provider. I am personally using it to host my blog. You can check my Hostgator review here. You rarely found any issues with them. However, the only negative point with Hostgator is their high renewal charges.
Here, I am going to tell you about the best Hostgator alternative which is Knownhost. Yes, you heard it right. Knownhost is considered the best Hostgator alternative. Let's get started…
Introduction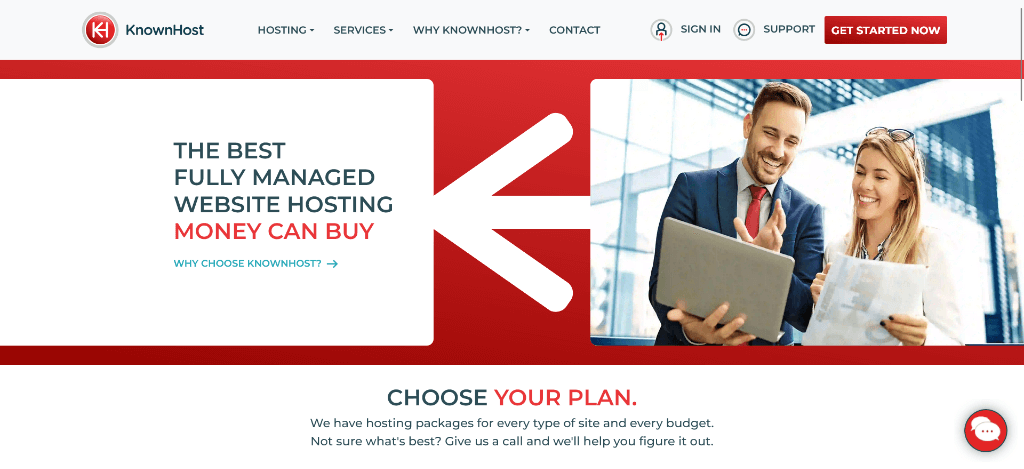 Knownhost is a well-known web hosting brand that serves millions of customers across the globe since 2006. It is a privately owned web hosting company in the USA. They are specialized in providing VPS, Shared, and WordPress hosting solutions to their clients. The company has its data centers on US East Coast, US West Coast, Central (Texas), and Amsterdam, NL.
Knownhost is specialized in providing managed VPS and dedicated server hosting. However, their shared hosting platform is also very reliable and has great features. If you want to start a brand new website then shared hosting is an ideal choice for you.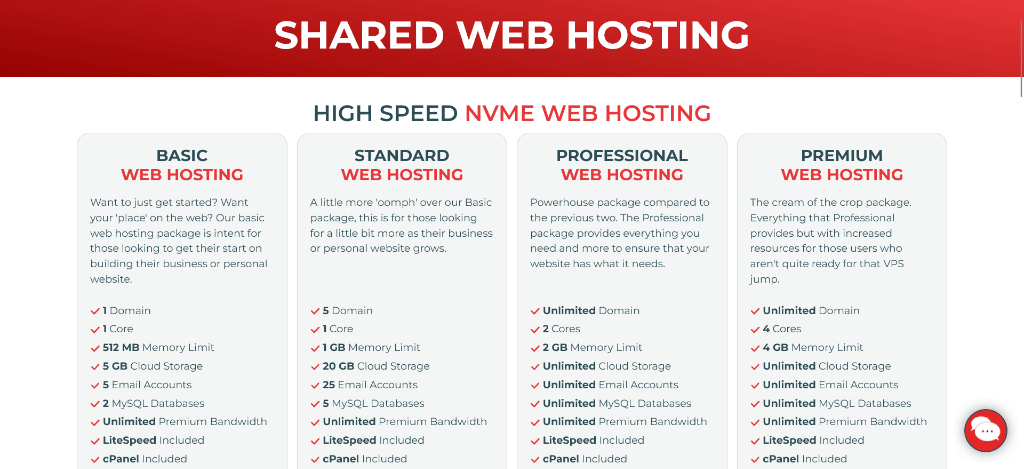 Pricing and features
They are currently providing 3 shared hosting plans for the customers. Their shared plans are fully managed and come with decent software and application features. Their shared plans are as follows:
Basic Plan: – This plan is an ideal choice for starting a website. In this plan, you will get 5GB of Cloud Storage and host 1 domain. It also comes with Free SSL certificates and unlimited premium bandwidth. So, if you are planning to start a website then this plan is a great choice for you. You have to pay $4.47 per month for this plan.
Standard Plan: – This plan is a good solution for growing websites. You will get 20GB of cloud storage, a LiteSpeed server, free SSL certificates, and, unlimited bandwidth. It cost you $6.47 per month.
Professional Plan: – This plan is a good choice for a large website that has good content and visitors. In this, you can host unlimited websites. Like other shared plans, you will get unrestricted resources in this plan. It cost you $9.97 per month.
If you buy any of the above plans on a yearly basis then you will receive a 50% discount on your purchase. Click here to secure your plan and save 50% off.
WordPress Hosting
If you are a blogger like me then probably you know how much beneficial is WordPress hosting for us. Knownhost provides great solutions for WordPress users. Their plans come with managed WordPress features like WP-CLI, LiteSpeed's LSCache, and Imunify360.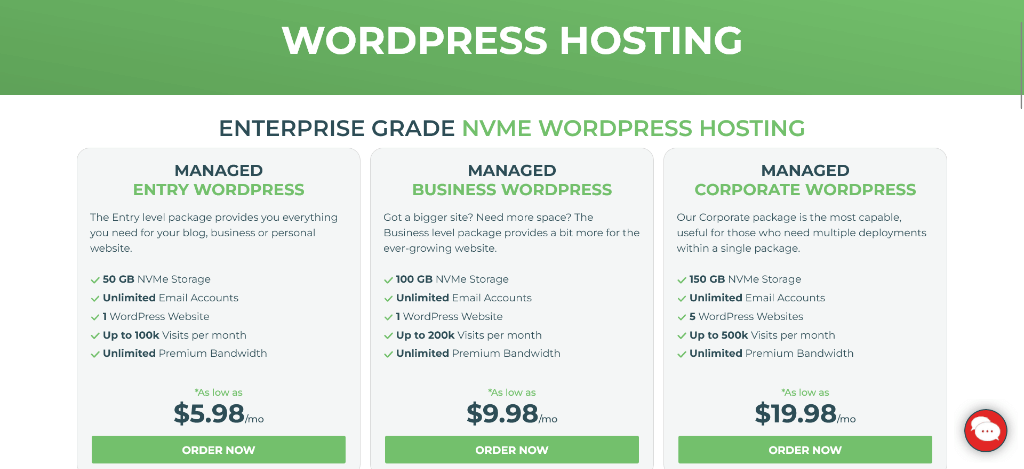 Pricing and features
WordPress hosting has many great features to start a WordPress blog without any hassle. Their WordPress hosting comes with two plans. They are as follows:
Entry Level WP: – If you are starting a personal blog for yourself then this plan is an ideal choice for you. In this plan you will get:
50 GB SSD Storage
Unlimited Email accounts
1 WordPress Website
Up to 100k Visits per month
Unlimited Premium Bandwidth
This plan will cost you $5.98 per month. It is a good plan to start and grow your WordPress blog without worrying about disk space and other resources.
Business Level WP: – This is a great plan for a large and growing WordPress blog. If you are looking for fast and affordable managed WordPress solutions then this is an ideal plan to get started. This plan will come with:
100 GB SSD Storage
Unlimited Email accounts
1 WordPress Website
Up to 200k Visits per month
Unlimited Premium Bandwidth
You can buy this plan for just $9.98 per month. If your blog has huge visitors and you want an affordable and reliable hosting platform then this plan will solve your problem.
3. Managed Corporate WordPress
This is an ideal plan for large websites that needs more power and resources to handle huge amount of traffic and content. Their managed corporate WordPress plan has everything to skyrocket your blog. This plan comes with:
150 GB SSD Storage
Unlimited Email accounts
5 WordPress Website
Up to 500k Visits per month
Unlimited Premium Bandwidth
You can buy this plan for just $19.98 per month. You can buy this plan if you need to host multiple WordPress blogs without compromising performance.
I highly recommend you buy their managed WordPress hosting plan on a yearly basis to get 50% off. Click here to Sign up with their managed WordPress Plan and Save 50%
If you compare their managed WordPress hosting with Hostgator then you will find that Knownhost provides more resources compared to Hostgator at very affordable pricing. For instance, the regular price for an "Entry level" managed WordPress plan is $11.95 per month. When you pay it yearly it will cost you $143.40 which is far low compared to Hostgator's regular pricing.
So, here you can save huge money on renewals in Hostgator if you move to Knownhost. It is really the best Hostgator alternative.
Free DDOS protection
Knownhost is a very professional web hosting company. They provide you with free DDOS protection on all of their shared and managed WordPress hosting. In today's digital world, you have to be aware of these pitfalls that can harm your website. However, if you are on the best web hosting provider then it might be a big relief for you as they take care of this.
Also Read: Best Web Hosting For Bloggers
Free Transfer Assistance
Transferring a website from one to another host is a very hefty and time-consuming job. It also needs technical knowledge to do a smooth website transfer. Knownhost provides a free website migration service. All you need is to contact their support team and they will happily transfer your website without having any issues. How cool is that?
Robust Hosting platform
Knownhost provides robust hosting platforms that power your website and give you 100% network uptime. They provide SSD for faster performance. Their servers come pre-loaded with WP-CLI, Git, LSCache, and SSH/SFTP logins making it easy for even advanced users to take full advantage of WordPress!
Customer Support
Knownhost is a great web hosting company that comes with a fast, responsive, and professional customer support team. You did not find any difference in customer support as you get in Siteground. They currently offer Support tickets and phone support. Live chat is only available for sale. However, your support ticket will answer in less than 2 minutes. Very responsive!
Email and ticket support services are available 24 hours per day, 7 day days a week, 365 days per year. They also have an active forum where you will get answers to your common questions.
Money-Back Guarantee
They offer an unconditional 30 days money guarantee on all their products. If you are not satisfied with them, just ask for a refund within 30 days of your purchase. Keep in mind that only new customers are eligible for our 30-day money-back guarantee.
Conclusion
If you are looking for the best Hostgator alternative then Knownhost is a great choice for you without any doubt. You will get good server resources along with excellent support service to get started with your blog or website.