10 Best Remunerative Business Niches To Start On Facebook
Are you Looking to start your business on Facebook? If yes, then this post is for you. In this post, I am going to tell you the 10 best remunerative business niches to start on Facebook.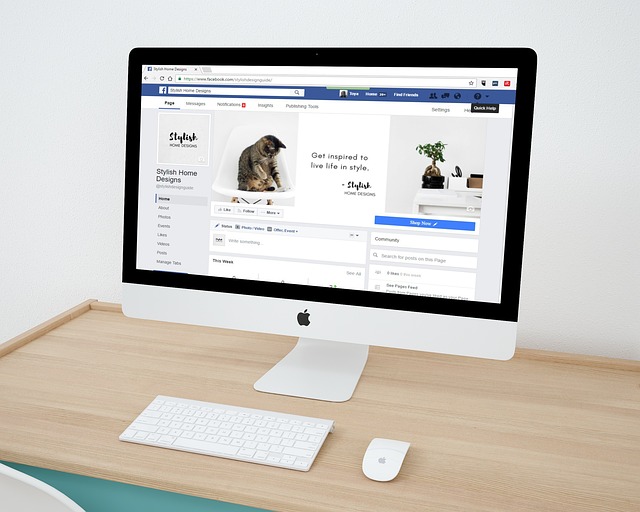 Facebook is a social platform with over 2.5 billion monthly active users. Being a social platform with an enormous user base, it has gained importance as a money-making platform due to its diverse user base. Over the years, Facebook has become for brands and businesses to widen their reach. 
On the other hand, the platform also gives a pathway for many individuals to earn money. Thus, these factors have made people stay glued to the platform. Here we bring out some of the measures to make money from this platform and maximize the conversion rates.
Best Business niches to start on Facebook
Let's check the 10 Best and most lucrative business niches to Start on Facebook. Millions of Businesses are on Facebook to increase their customer base and increase their sales.
1. Merchants Can Expand Their Business: 
Merchants can expand their business by having their presence on this platform as they could reach more people through the platform. As online retail is evolving, Facebook itself gives way to such measures with 'Facebook Marketplace' and 'Local buy-and-sell groups'. These added features from Facebook have driven many towards the platform to sell their products as these features help sellers to easily showcase their product and reach their target audience easily. Thus, merchants can harness these features and uphill their business.
2. Home-Made Businesses:   
The majority of home-made businesses will have a small budget as they use to stumble unable to find ways to take their product to people and create awareness. Facebook eases the process for these people to showcase their products and gain profit. No matter what the product is, you can always spot your prospects on Facebook due to its diverse and enormous user base. Hence, people who are starting their home-made businesses can take advantage of this platform to fuel up their business in a short span of time as it helps you to reach out to people easily.
3. Get Your Investors: 
Facebook moved from being an entertainment platform to a business-centric platform a while ago. Thus, millionaires and industrialists are always looking out for people with innovative ideas for which they choose platforms like Facebook with a huge and diverse user base. Thus, if you want to monetize your creative idea, you can show it on your Facebook profile without revealing much about it so that you can get into the view of the investors who could give life to your dreams.
4. Turn Into An Influencer:
If you possess any intrinsic skill of easily getting close to people, then you could pump in a huge sum of cash by harnessing this platform. As Influencer Marketing has become more vital than ever before, it has turned into a major business as many looking out for ways to become an influencer. If you are good at something, practice it and become a master at it. Then showcase it on Facebook so that you can easily drive more people and maximize your followers count. This will help you to gain prominence on the platform thus turning you into an influencer. You can increase the engagement for your Facebook page by purchasing real Facebook likes from Flymesocial.
5. Take Care Of Facebook Accounts:  
As every celebrity, businessman, politician, and famous personality are having a Facebook page, they look out for a credible person to manage their page. There are individuals who manage the Facebook pages of many personalities. Thus, this job will assure you decent pay. As part of this job, you have to come up with posts such as illustrations, and images that could convey the message your boss wants to say. You have to interact with the followers and help fuel the image of your boss. Social Media Managers are also in huge demand as the social media activities of the personalities play a major role in building their image.
6. Content Writer:
The platform has its doors wide open for content writers. As the platform prevails and runs only based on the content, content writers will always be in huge demand as long as people read the text. With Facebook turning into more of a commercial platform for businesses to establish themselves, content writers are the ones standing as the medium of communication facilitating brands to reach out to their prospects and convert them into their customers. Hence, content writers will always have their scope on this platform. Hence, Facebook is an appropriate platform for you, if you can come up with intriguing and sensible content.
7. Graphic Designer:
Graphic designers are in huge demand as the major social platforms are image-centric. Brands are on the search of graphic designers who can come up with intriguing illustrations that reflect their brand tone. Graphic designers play a crucial role in uplifting a brands' image on Facebook. Ideating a concept that aligns with the brand tone and bringing out it in an intriguing way through illustrations is the much-needed skill for a graphic designer. In the past, Facebook posts of famous brands such as Audi, Burger King, and Levis had become viral that enhanced both brand value and awareness. Hence, if you think that you are a perfect fit for this role, showcase your works on Facebook and get hired.
8. The Ideal Spot For Photographers:  
Rather than anyone, photographers are the one who has utilized the platform to its best. Many budding photographers had gained the popularity they deserve by showcasing their photographic skills on this platform and gained customers. Facebook has made people choose photography as a full-time job from a part-time or occasional job due to the enormous number of clients the platform has offered them. Thus, Facebook is the ideal spot for photographers to build their business.
9. Best Place For Apparels:
If you running an apparel store than Facebook is the appropriate spot to expand your business. Millennials and Generation Z forms the majority of Facebook's user base. Thus, having your presence on Facebook can easily uplift your business so that your various range of apparels will get to the view of many people.
10. Unleash Your Skill: 
If you possess some talent that makes you stand apart from the crowd then bring it on social platforms. For instance, if you are a good portrait sketcher, post your portrait works frequently to your Facebook account which helps you to garner clients.
Final Thoughts:
Facebook, is still the king of social media with billion active users. These are the best business niches to start on Facebook. Though many new social platforms were rolled out in recent times that gained popularity immediately, Facebook is inevitable by marketers due to its diverse userbase. This has made people to glue with the platform.  Facebook is the major money-making platform for many as the platform's huge user base helps them to generate more leads for their business.