The Best Tools for Creating Audio Transcripts and Working with Subtitles
In the rapidly evolving world of digital media, coping with the growing need for subtitles and transcriptions can pose a challenge. Whether it's for accessibility, SEO, or language translations, having the right tools at your disposal is crucial. This article will highlight some of the most useful tools for creating audio transcripts, managing subtitles, and performing format conversions.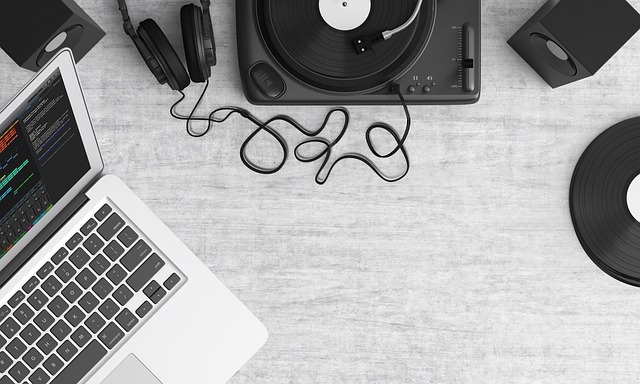 1. Transcriptive – Automated Speech to Text:
One of the most burdensome tasks when working with audio/video files is transcribing them. However, the process can be remarkably simplified with the help of tools like Transcriptive. This fantastic software uses AI to automate the transcription process, saving users a significant amount of time. It can convert speeches in videos to text with an impressive level of accuracy. Moreover, it gives you the ability to edit the automated transcript, just like a text document.
2. Aegisub – Subtitle Creator:
When it comes to creating video subtitles, Aegisub stands out among the competition. This free and open-source tool offers functionalities like subtitle timing, typesetting, translation, and color effects. With its user-friendly interface, the tool is perfect for beginners. It supports a variety of subtitle formats, making it a versatile choice for media professionals.
3. Subtitle Edit – Versatile Subtitle Tool:
Subtitle Edit is another open-source editor for video subtitles. With its visual sync controls and powerful error checking mechanisms, it promises a hassle-free subtitling process. It also supports a host of subtitle formats, providing a universal solution for all your subtitling needs. An excellent feature of Subtitle Edit is its Google Translate integration, which allows a user-friendly way to translate subtitles into multiple languages.
4. Handbrake – Video Converter:
When working with video files, especially subtitles, one may often have to deal with multiple formats. Handbrake can come in handy in such situations. This free tool is designed to convert video from nearly any format to a selection of modern, widely supported codecs. It can also handle subtitle tracks, queues, and batch scanning, which can be extremely useful when working on large projects.
5. TranscribeFiles – Audio/Video Transcription:
TranscribeFiles is an audio/video transcription service that uses human and AI speech recognition algorithms to transcribe audio to text. TranscribeFiles offers a clean, polished transcribing interface that makes it easy to annotate and edit transcripts once they're produced. It is particularly accurate with clear, slow, single-speaker audio, making it an excellent choice for lectures, interviews, or single-speaker conferences.
6. TranscribeFiles – Subtitle Converter:
TranscribeFiles Subtitle Converter is a simple tool designed to convert subtitle files from one format to another. While this might sound like a trivial task, it can be a lifeline for anyone dealing with multiple media formats. It supports over 200 popular subtitle formats including SRT, ASS, SSA, and SUB, among others.
7. Amara – Public Captioning:
Specifically designed for crowd-sourcing captioning and translations, Amara is an excellent tool for public projects. Its interface is user-friendly and intuitive, allowing even amateurs to contribute without a steep learning curve. Its strength lies in community engagement and in accommodating a variety of languages, making it ideal for global projects.
These tools are a boon for anyone grappling with audio and video files, providing time-saving transcription services, unparalleled subtitling functionality, and reliable format conversion. Choosing the appropriate tool can dramatically improve the efficiency of the workflow, thus enhancing the final product. And irrespective of whether you are a seasoned professional or a beginner, the tools listed above can simplify and streamline the process of dealing with audio and video files.